Hi my lovely readers! :)
I did some nail polish shopping couple of days ago and decided do some haulin'.
Ring in the Red is a beautiful red glitter polish which kinda reminds me of Ruby Pumps but just smaller particles of glitter. I haven't tried this out yet but my friend owns it and has told that it's quite opaque. Would be amazing for xmas.
Prism - Full Spectrum - Polarized
all from the spring's Prismatic collection! Looking lovely, haven't tested out yet though.
NOW THIS POLISH WAS A TRUE SCORE! This little guy is from the famous OMG! -collection. The polish is called 2NITE and is a GORGEOUS holo! Going for 40 bucks in ebay, I grabbed it for 4,50€. Sometimes I love living in a periphery ;) I absolutely love this nail polish!
Now this is an interesting polish. When I checked the name of it, I noticed that the label is white! That means that the polish is quite old- from the the before CG removed the harmful ingredients from their formula. Really interested in how this performs! Name is Groovy Green :) Looks like it'll be quite sheer but haven't tested it out yet.
Now it's official! China Glaze's Fast Forward top coat is my favourite top coat on this planet! It literally cuts down your nail polishes' drying time to a minute! And I don't mean it dries the surface - it dries all the layers! So you can do anything with your nails after couple of minutes! Only downside is that is stinks... But the scent doesn't linger on your nails more than an hour or so. this is my second bottle of this polish! I bought 2 backups! ;)
OPI's Don't Touch My Tutu is such a lovely sheer white, perfect for those who love those chic, elegant nudeish nails! :) One coat would be perfect with a french manicure.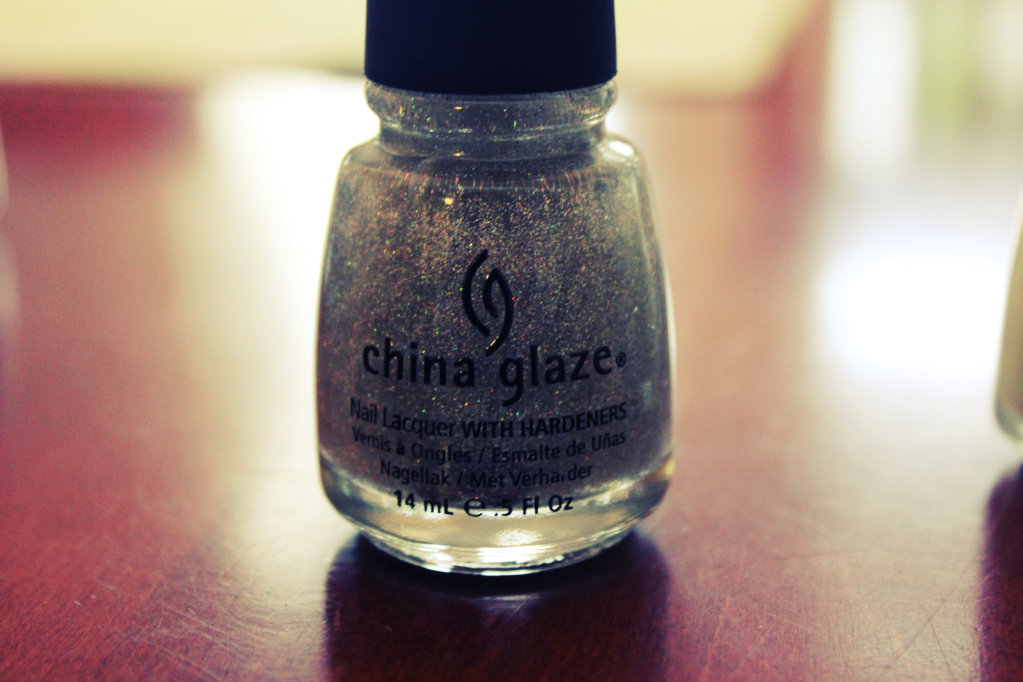 Fairy Dust from China Glaze. So versitile, can be layered with anything :)
Thank you so much for your time!
XOXO Pauliina