Hi my lovely readers!
I ordered a new Lilly Pulitzer agenda couple of weeks ago from Glitzyglam (yes the Elle& Blair site... well, it had the cheapest shipping on any site that sold Lilly Pulitzer). It arrived a couple of days ago.
A little review of the packaging and shipping:
It was super fast and the agenda was wrapped in cellophane with a pretty little bow. So if you'd like to give it was a gift, it looks nice! The cardboard box was much bigger than the agenda and it was wrapped in pink bubble wrap. Even though that packaging may sound perfect, the agenda had turned in slightly in one corner. That's a bummer but oh well. It's not that big of a deal though, not that easy to notice. And I have to admit I was super impressed with the packaging and shipping being so pretty & fast.
I am not a huge fan of Elle's and Blair's videos, but I respect them very much; they have created a huge business around them and all I can do is admire!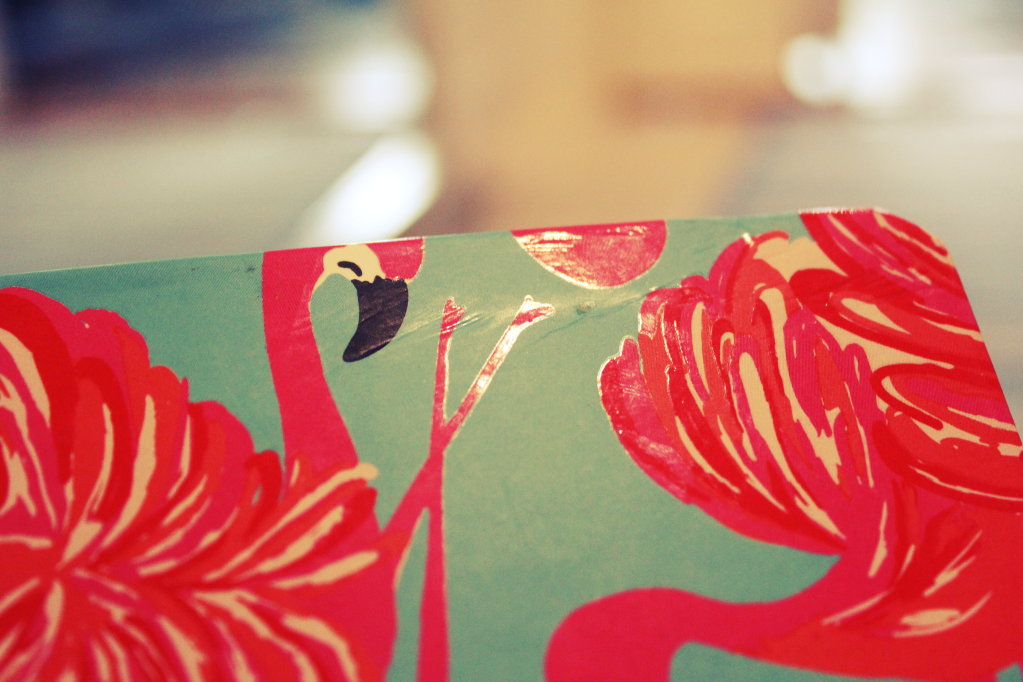 The price of the agenda: 26 dollars (but got 15%off with a coupon code)
The price of shipping: 17 dollars (yes still so expensive -__-)
So this was THE most expensive agenda that I've EVER purchased! I hated spending that money but it was totally worth it!!
I cannot function without a calendar. In order to get me using a calendar, it has to be super cute and excaclty what I am looking for that spesific year; sometimes I want a agenda with a timed schedule, sometimes just one where you can write without "limitations".
This agenda doesn't show any times etc, just has couple of lines to write down what you have to do. But most important it has an overview of every month in the beginning of the month! That's what I was looking for this year.
And ahh, I love all the desings and the sticker it also has xD I'm a 4-year-old kid at heart.
And I love flamingos.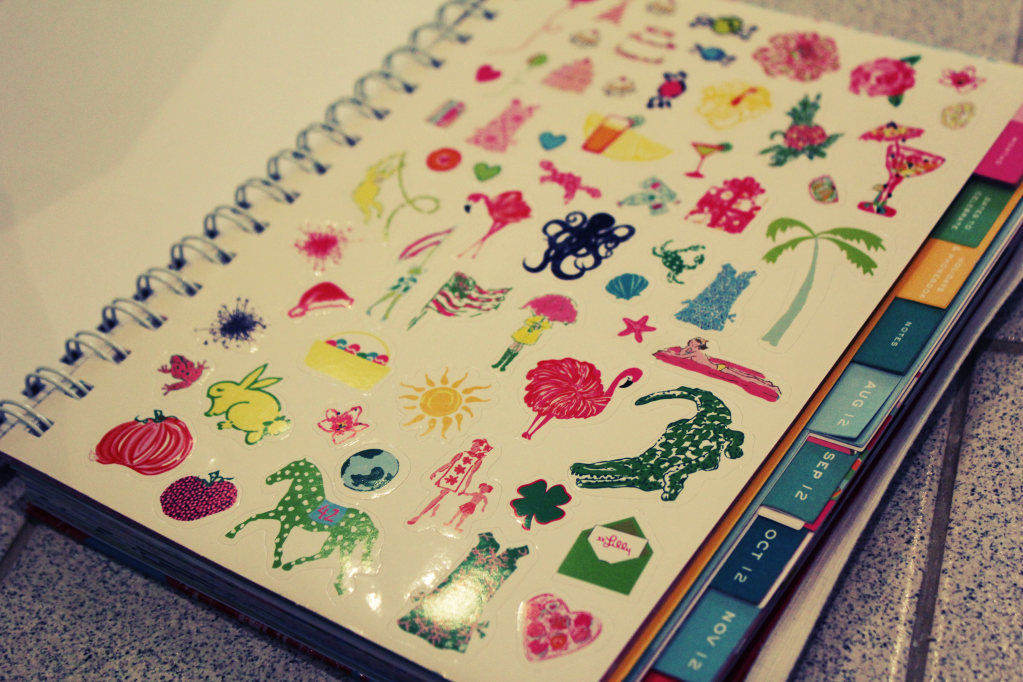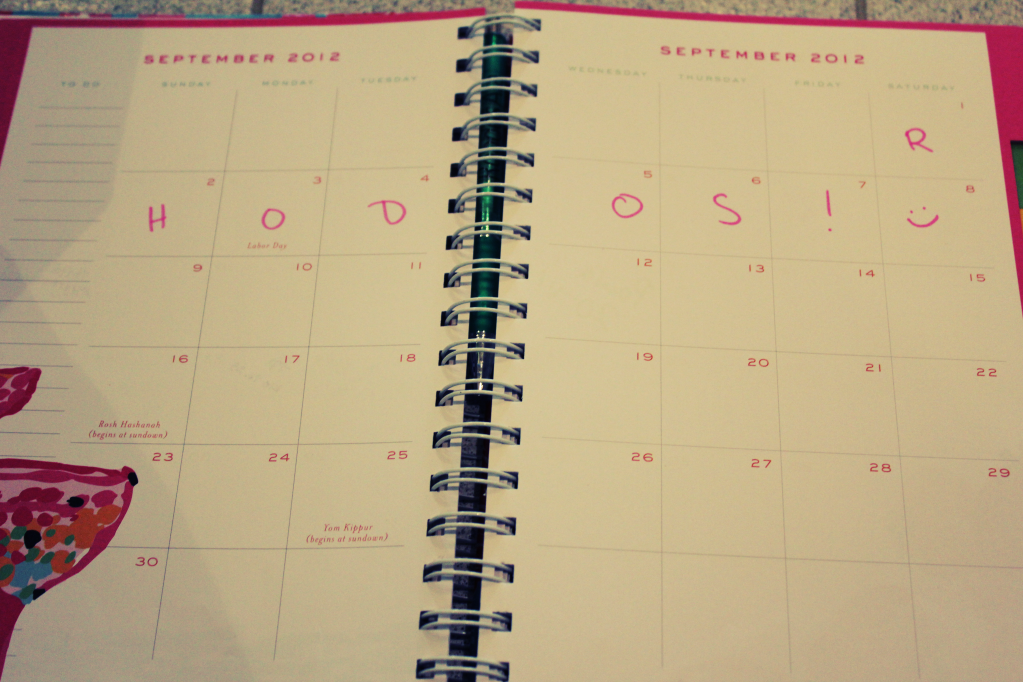 So I absolutely adore this agenda! :)
Now on to my toenails!
My lovely friend Viivi did a gorgeous gel manicure on my toes; a French tip with a blue glitter stripe! Absolutely love these! And this will last to my holiday, so I will have pretty toes in Rhodes! :)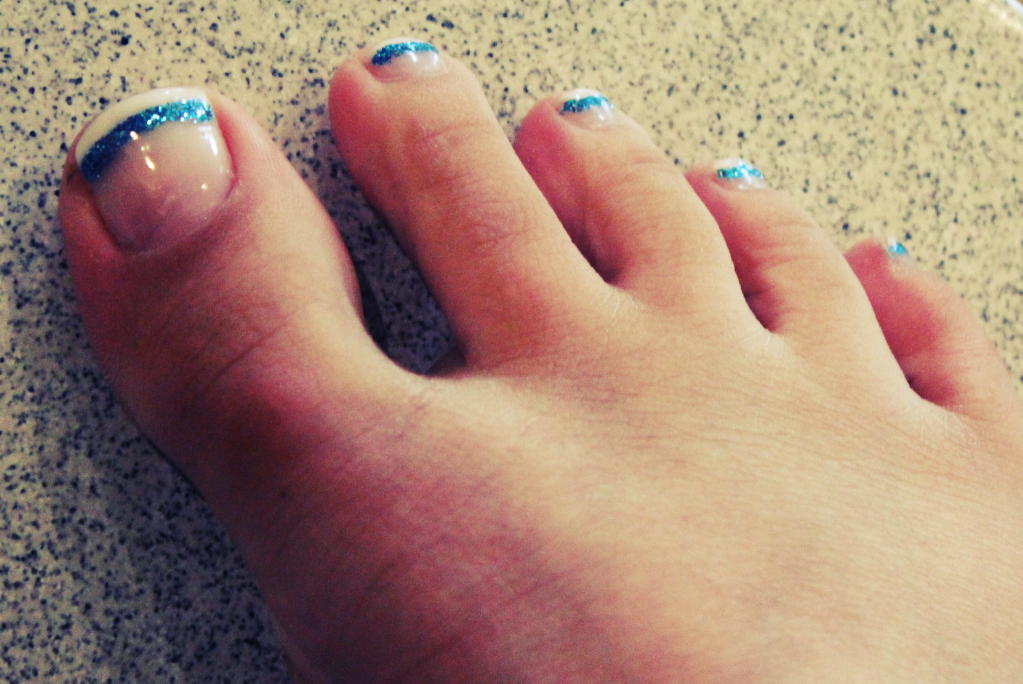 Colors of Finland <3
Thanks Viivi and thank you everyone for taking your time to read my blog! :)
xoxo Pauliina