Hi my lovely readers! I just updated the layout of my blog! What do you think? Do you have any constructive crtiticism? I'm thinking of turning around the header, when I have time :)
And lets celebrate the new layout by posting some nails of the days!
China Glaze's For Audrey - two coats & OPI's Crown me already splashed in the tips
I remember when I first tried out Cina Glaze's For Audrey. It was super raved about in youtube/the whole nail polish world. I was SO excited to use it, but I was disappointed in the end. Now the story is different! I absolutely adore it! Maybe it's because I'm into all pastels right now, or maybe it's because I adore Tiffany & co, and Audrey Hepburn more nowadays ;)
Essie's Butler please - two coats & Sally Hansen's Gem Crush: Big money - one coat
I was so pumped to use this new Essie color, but OH GOD I HATE THE FORMULA! It was streaky and it felt like the bottle would have been open for a year or something... I honestly think there might be something wrong with my bottle of polish in particular. But yes, the color is ah-mazing!
Sally Hansen's Big money is a superb glitter polish; actually the whole gem crush line blows my mind! You better check it out if you haven't already done so.
Orly's Cashmere Cardigan - two coats.
I just can't get enough of all shades of purple. Orly's Cahsmere Cardigan was really pretty but chapped off quite easily in two days. Pretty color, nothing special in the formula.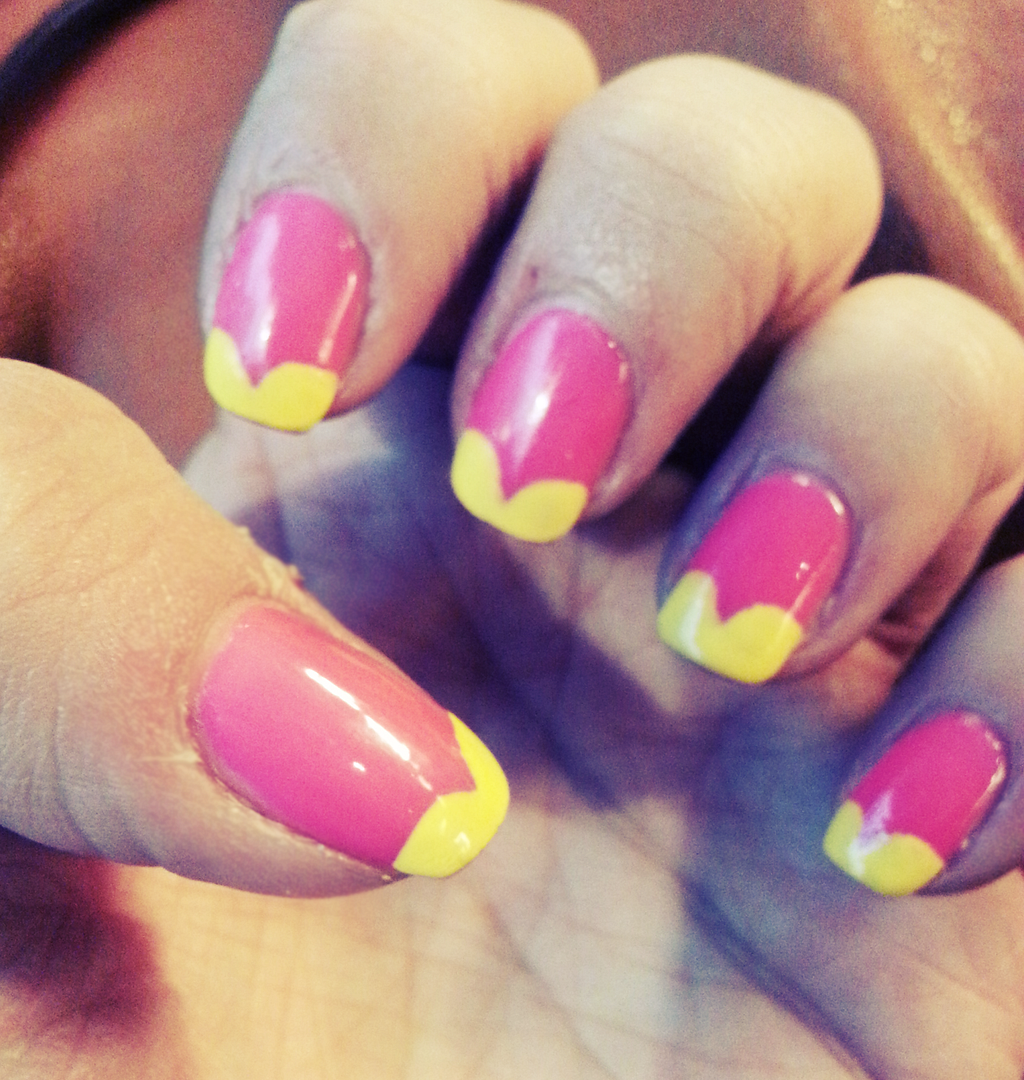 Essie's Lights - two coats & Ciate's Big yellow taxi - two coats
Now I really wanted to try out "the new thing", I actually don't even know what this kind of French manicure is called. I like it anyways, and this color combination was super bright and summery. Both polishes are great with just two coats.
Thanks for reading, have a great day! <3
xoxo Pauliina