Hello my lovely readers! :)
So, I know that I'm such a slacker with my youtube videos... That's why I never do monthly faves: my videos would pretty much be only monthly faves xD I am really sorry of my inactivity in my youtube channel, but please understand, that I'm almost done with my school (I'll graduate in February) so I'm SUPER busy with the huge amount of schoolwork we have to do!
But today I had an idea: I could write blog post of my monthly faves instead of making a video, since I'm more active in my blog currently.
TOP 5 ITEMS I'M LOVING IN NOVEMBER
1. Essie's Topless & Barefoot nail polish. This super pretty nude is very nice quality. The only downside is that if you apply a very thin coat of polish, it can appear to be streaky: I recommend fisrt applying a thin coat and doing a slightly heavier second coat. but the polish is nicely pigmented when you consider it's a nude polish: two coats will do the job. I think it looks nice with my skintone too :)
2. COFFEE? What have I done to myself? Well, it all started out in September, I was sipping some Iced Caramel Frapuccinos in Starbucks every day for a week in Greece... I have never in my life liked coffee, and I still absolutely hate the taste of it, however, I have grown to love flavoured coffees, Christmas coffees to be exact. I love when there's a slight hint of coffee, but a stronger flavour is covering it, yet letting coffee's texture to be there.
The downside is, that I know there's a ton of sugar in the flavoured coffees. But hey, drinking one once a week for a month won't get me diabetes.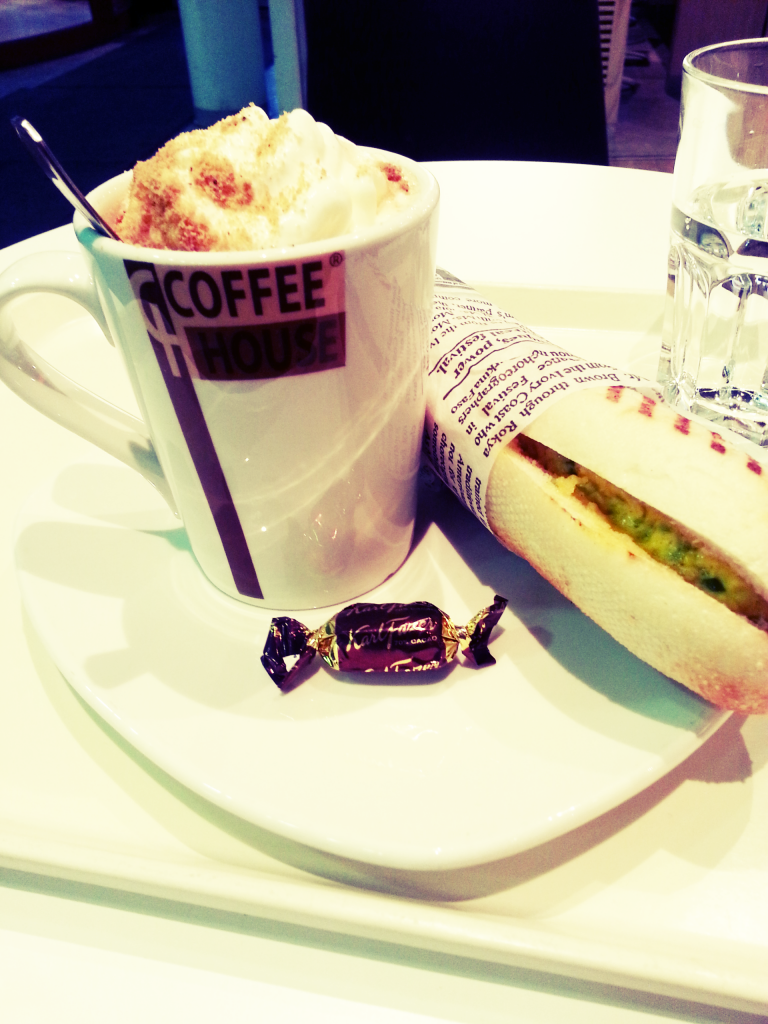 3. The oh-so-famous Leaves candle is THE scent of the month! My sister got me this medium -sized (White Barn version) Leaves candle from USA when she went there in October. I have burned this candle only once, and I really liked it. I don't want to burn it anymore, because I want to save it xD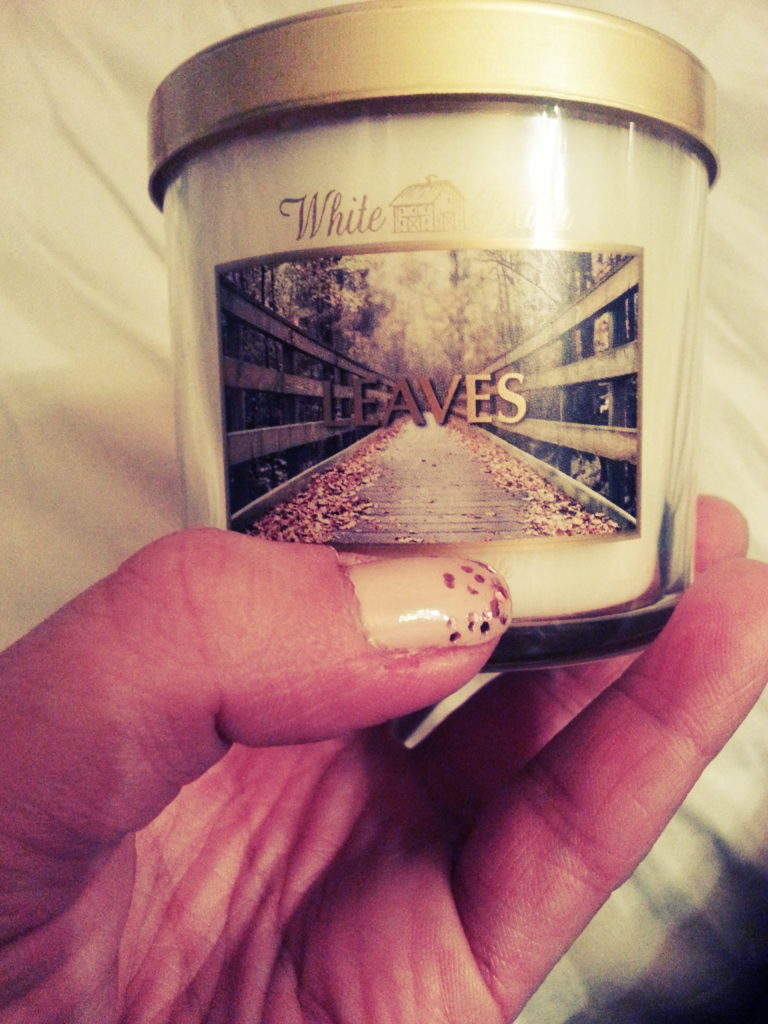 4. Loreen has been the artist of the month for me! Her new almum "Heal" is super awesome! I like almost every song in the album. Some of the best: My heart is refusing me, Sober (well I actually prefer the old version of Sober...), Sidewalk, Crying out your name, & In my head.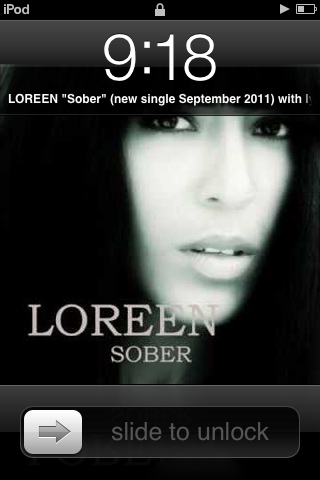 5. And last but not least I am loving Urban Decays's 24/7 Liquid Liner in Perversion. I used to hate liquid eyeliners, since I never really got the hang of them. Also all the ones I purchased before were really bad quality, they flaked off in couple of hours. This one lasts well and applys easily and it's nice rich dark black. The liner comes off easily with a waterproof makeup remover.

+A DISLIKE OF THE MONTH
The weather!!! Arght! How can it be so rainy and dull outside? I absolutely hate it! The weather forecast promises snow on Thursday, I really do hope their prediction is correct, I'm dying to get something white on the grounds to make this season a tiny bit jollier ;)
Have a lovely day!
xoxo Pauliina