Hi my lovely readers!
Today I decided to review Garnier's BB-cream "Miracle Skin Perfector" for combination to oily skin.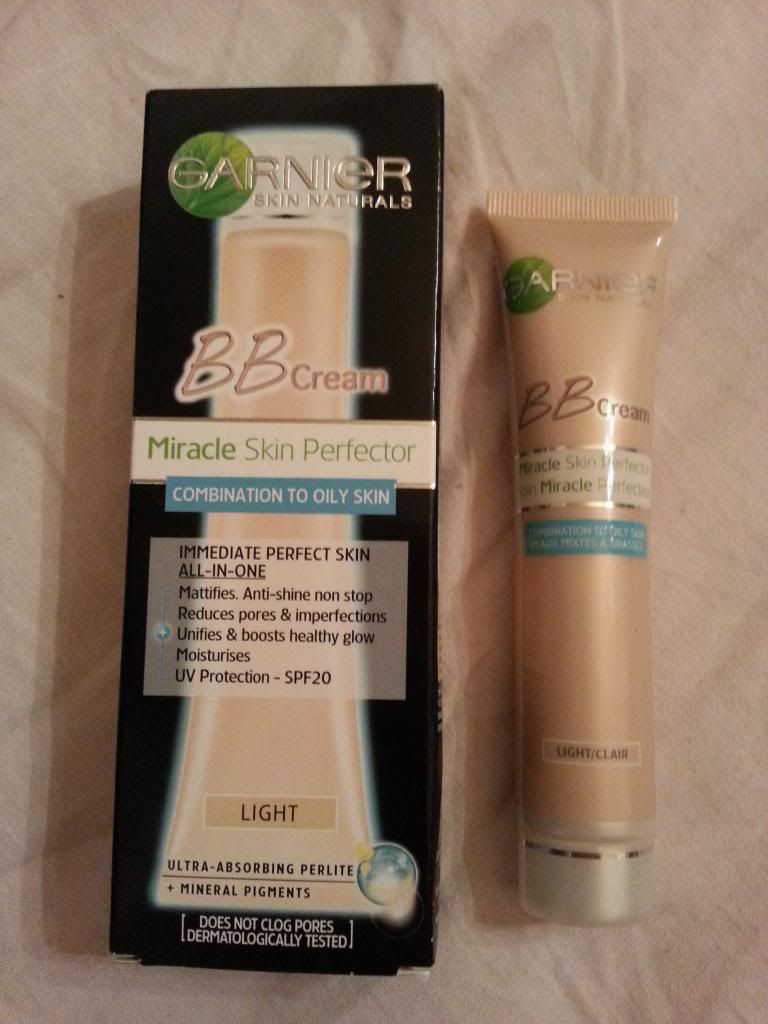 Claims:
Immediate perfect skin all-in-one. Mattifies. Anti-shine non stop. Reduces pores & imperfections, unifies & boosts healthy glow, moisturizes. UV protection SPF 20.
My thoughts about the claims:
Ummm... NO. None of these claims actually happened.
First when I got a sample of this "BB-cream" from a magazine, I thought it was amazing and wanted to purchase it, luckily I didn't have to: Garnier gave away couple hundred of these beauty balms in their facebook page, and I got one for free, hurray!
First when you apply the BB -cream, it's VERY liquidy and light, and doesn't really cover anything. I found it looking the best when I applied it with my
Sigma F60 foundation brush
. The finish was matte for about five minutes, and after that the oilyness from my T-zone started to build up. So, if you're planning to wear this, you better use a primer and set it with powder! Also, be careful when you take the cap off, because the super liquidy formula will spill out everywhere if you're not careful!
The cream spilling everywhere right after I opened it.
My bare skin on my hand before...
...and after applying the product.
I saw absolutely no improvement in my skin, I used this BB -cream for a week. You're supposed to use it for four weeks to see the improvements. As a beauty therapist student, I did not find a single ingredient from the ingredients list, that would actually benefit your skin, so...
To be honest the only positive sides to this product are:
- It's very light shade so it's good for my skintone
- It doesn't have a scent so it's good for more sensitive people
- It's still better than their original BB-cream
So yeah, I wouldn't really recommend this product, except if you have almost-perfect skin, preferably dry or normal, rather than oily/combo, because this doesn't stay matte for a very long time. I'm seriously sure that in the small sample package they had completely different product :(
Overall 2/5 stars.
xoxo Pauliina